Piper-Heidsieck, Patron of the Cinema
Piper-Heidsieck was Marilyn Monroe's favourite champagne. It's also the official champagne of the Cannes Film Festival and of the Academy Awards. And when not on the red carpet, Piper-Heidsieck is a patron Motion Picture Arts & Sciences, actively contributing to the diversity and quality of both French and international cinema.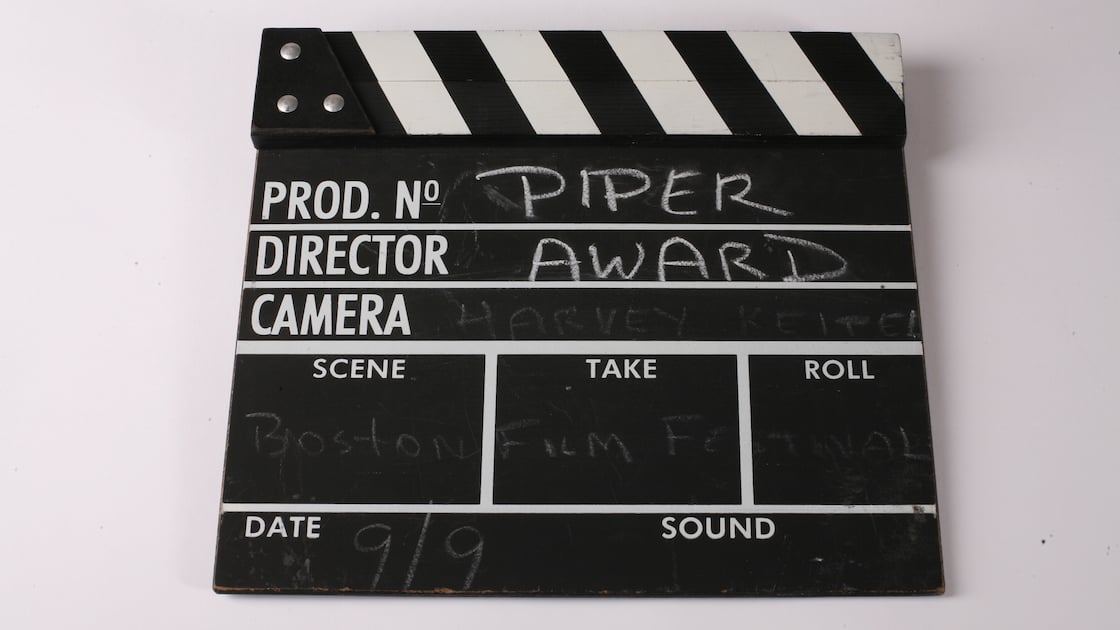 Hollywood, Marilyn and … Piper-Heidsieck
I start every day with a glass of Piper-Heidsieck because it warms me up
* Quoted from "Marilyn Monroe Confidential: An Intimate Personal Account" by Lena Pepitone and William Stadiem.
Piper-Heidsieck champagne and the cinema, a mythical love affair for more than 80 years. It all began in 1933 when Piper-Heidsieck made its first guest appearance in the Laurel and Hardy motion picture "Sons of the Desert." Suddenly all of Hollywood wanted to be filmed with a glass of Piper-Heidsieck: Ava Gardner, Clark Gable, Fred Astaire, and of course Marilyn Monroe. In 1953 the most glamorous of all movie stars plainly stated, "I start every day with a glass of Piper-Heidsieck because it warms me up". This intimate relationship was immortalised in several films and legendary photos. Her third husband, author Arthur Miller, would even arrange for a Piper-Heidsieck champagne bucket to be engraved with his wife's name.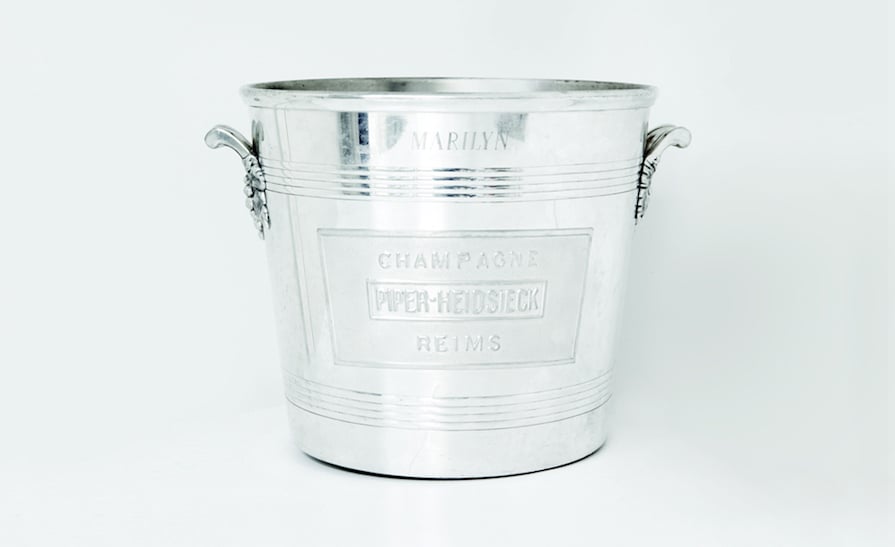 Piper-Heidsieck and the Big Screen, a Long-Running Engagement
Since the 1980's Piper-Heidsieck has increased its presence in film ("Blue is the Warmest Color," "Café Society" and "Fifty Shades of Grey"). Piper-Heidsieck has also been a sponsor of such prestigious international film festivals as Sundance, Deauville, Venice, Tokyo and Berlin. On these occasions, the Piper-Heidsieck Award recognised directors contributing to independent cinema, as well as actors such as Jodie Foster at Deauville American Film Festival, Geena Davis at San Francisco International Film Festival and Benicio del Toro who was awarded the "Piper-Heidsieck Award to Independent Vision" at Sundance in 2002. In 1991, Piper-Heidsieck joined forces with the British Film Institute to restore and preserve 200 classic films, including "Blackmail" and the Gene Kelly films "Singing in the Rain" and "An American in Paris," both amongst the most legendary musicals ever created. As partner of the Cinémathèque Française since 2008, Piper-Heidsieck's commitment to cinematic art lives on.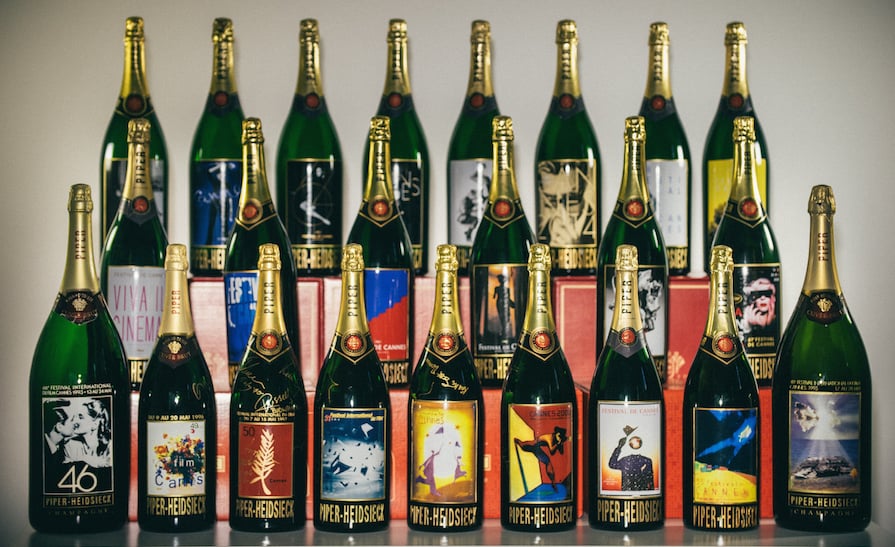 Piper-Heidsieck & Cannes, a Dynamic Duo
Piper-Heidsieck has been the official supplier of the Cannes Film Festival since the early 1990's. For many years, "The Villa Piper" was the place to be during the Festival, hosting many unforgettable parties to honour competing films. Roman Polanski, Kim Basinger, Roger Moore, Robert De Niro, Sharon Stone, Clint Eastwood and many other international celebrities have been among our guests.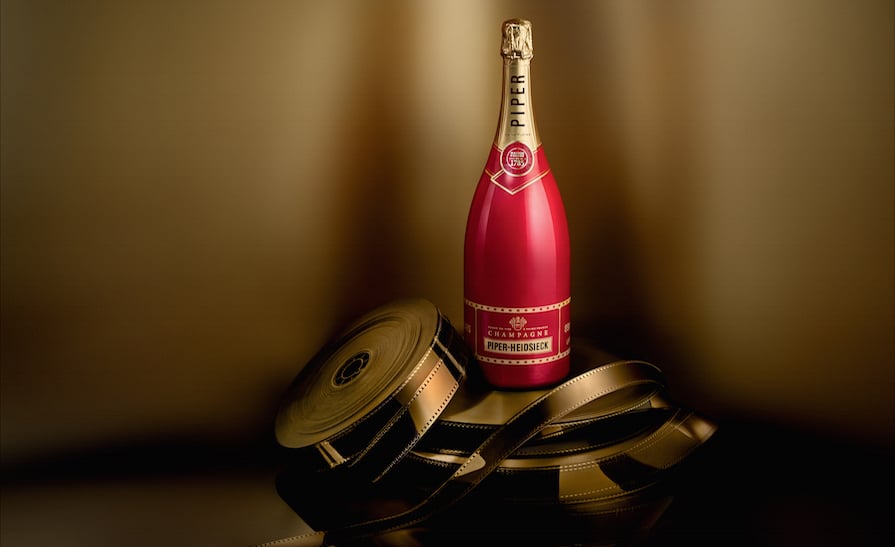 Best Glamorous Couple: Piper-Heidsieck & the Academy Awards
Celebrating the English actor Rex Harrison's Oscar for "My Fair Lady" in 1965, Piper-Heidsieck presented him with a giant, 6 foot tall bottle of their acclaimed Cuvée Brut. In 1992, Piper-Heidsieck became the official champagne of the Academy Awards for the first time and repeated the fabulous experience once again in 1998. The 87th and 88th Oscar ceremonies, in 2015 and 2016, marked Piper-Heidsieck's return to Hollywood's red carpet.
Thirty…
…is the average age of grape vines in the Piper-Heidsieck vineyards. The oldest plants, which can be 60 years old, are replaced at the rate of 2% per year.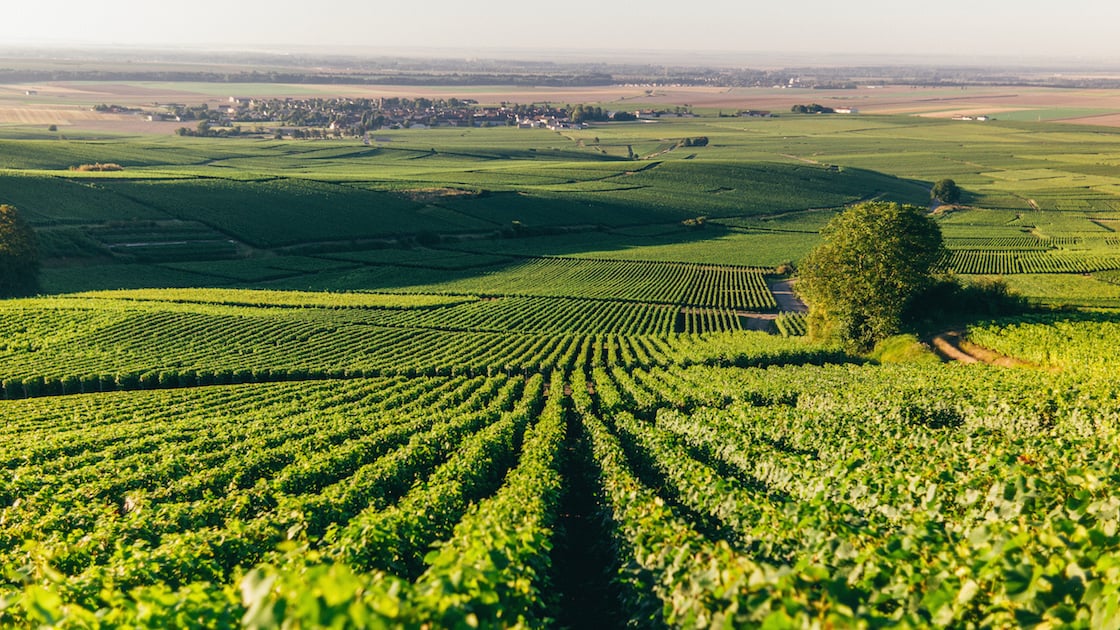 Grass Growing
Our soil replacement policy was initiated in 2005. Today, more than 50% of the vineyard is naturally weeded with the objective of improving the rate of non-chemical weeding in the next 10 years.
Traditional Soil Cultivation
Every year we make progress in our use of this ancestral tilling process, respecting biodiversity, the land, and the quality of our grapes.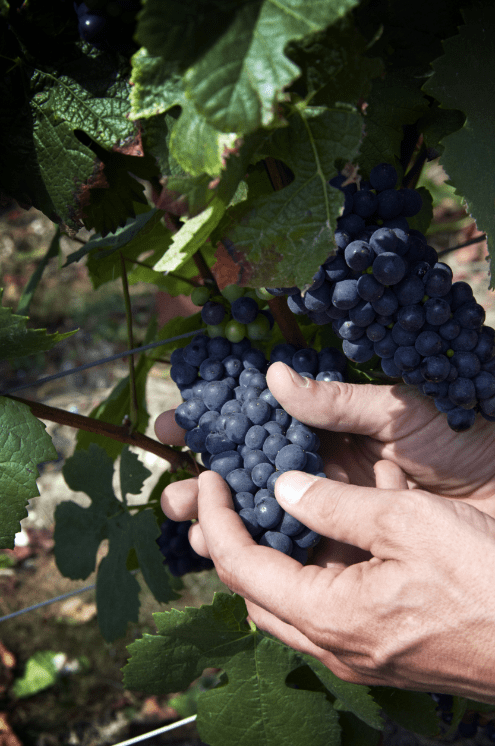 Dual Labels
Since December 2015 the Piper-Heidsieck vineyards have been accredited "Viticulture Durable en Champagne", distinguished with "HVE" High Environmental Values (Haute Valeur Environnementale); two labels certifying Piper-Heidsieck's commitment to environmental protection.
Dedicated Winegrower Relations
Introduced in 1996 by Cellar Master Daniel Thibaut, at Piper-Heidsieck we arrange tastings of vins clairs with our suppliers, thus including them in the winemaking process and contributing to their knowledge about the quality of our wines.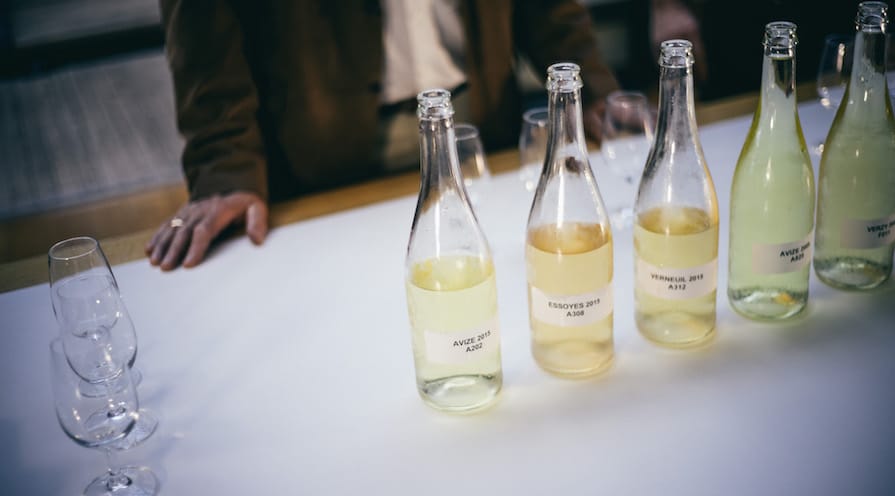 Local Action
Piper-Heidsieck chooses to give preference to local service providers when contracting specific viticultural assignments such as grubbing up vines and planting.
Sustained Commitment
We are committed to planting, cultivating and maintaining land plots that have been durably entrusted to us by winegrowing partners for sometimes up to 25 years.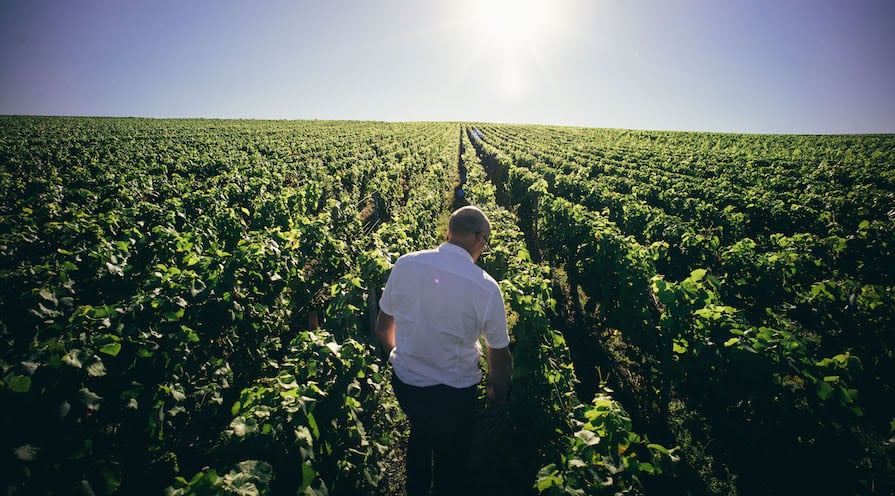 Limiting Fertilizer Usage
In order to maximally reduce fertilizer usage and accurately measure the addition of organic soil amendments, Piper-Heidsieck samples soils from one third of the vineyard every year rotating annually land plots which will undergo analysis.
Water Consumption Divided in Two
Thanks to significant measures on the production site, such as new machinery including a better water management system.
Gas Consumption Cut in Half
By virtue of the 2015 installation of a heat pump at our production site.
Zero Insecticides
In order to preserve the land and the flora, Piper-Heidsieck does not use insecticides and encourages suppliers to embrace this integrated vineyard practice.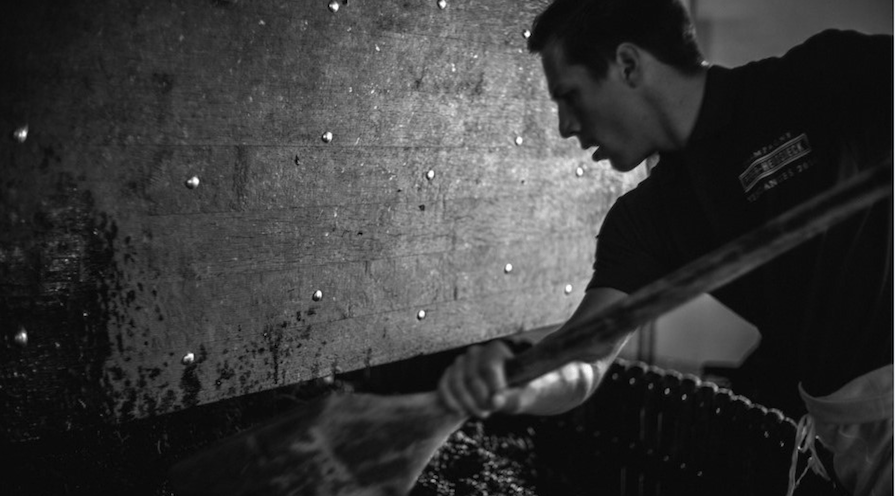 Recycling
100% of waste is recovered for example by recycling or energetic recovery. All wine pressing by products (films, seeds, stalks) are sent to the distillery. And expired crop protection products are recycled by specialist centres. 100% of effluents from the press process are treated prior to release.