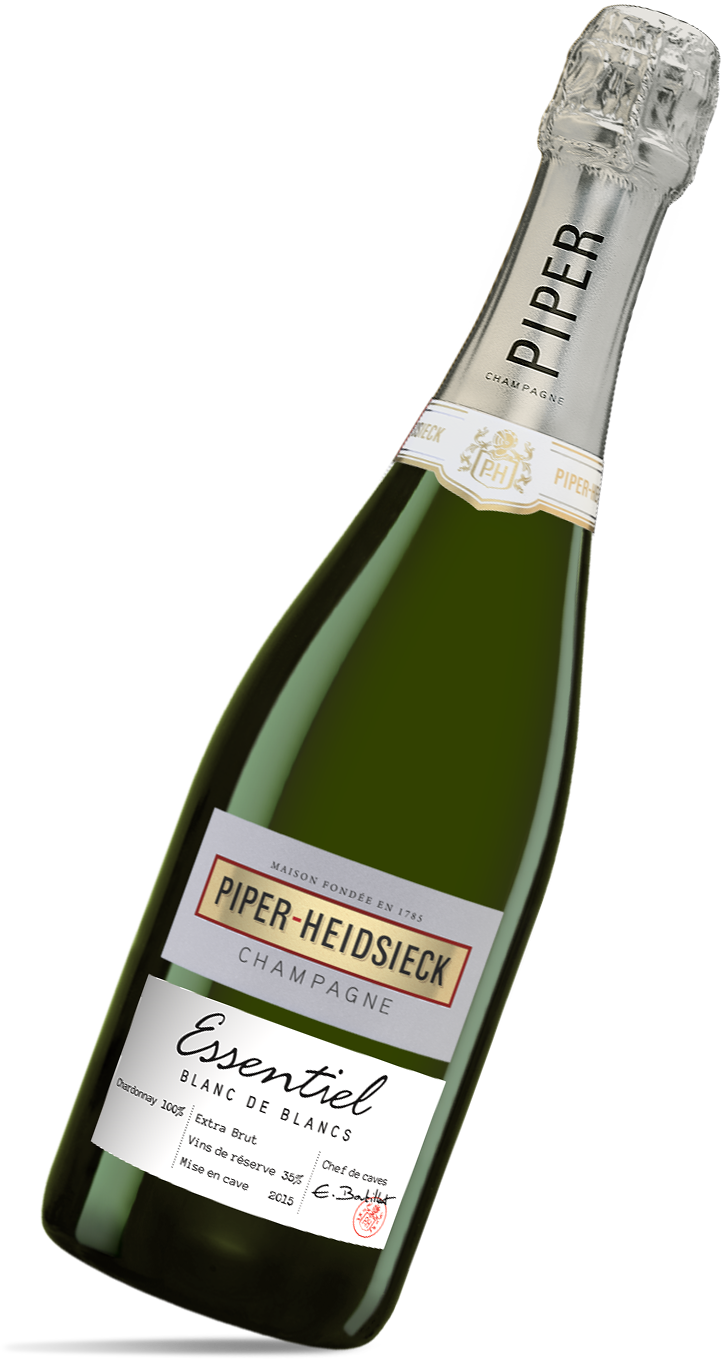 SCINTILLATING
To the eye, the delicate effervescence of Essentiel Blanc de Blancs lends even more sparkle to the robe's glittering green glints.
CAPTIVATING
Blending wines from the very best crus produces a luminous bouquet, with a zest of lemon to highlight the freshness of limestone and the savour of fresh brioche.
VIVACIOUS
With its sprightly bubbles, the palate is more full-bodied than the nose, entrancing the mid-palate with a sensual, almost powdery, sensation. Notes of raisins, mirabelle plums and pear, a subtle touch of iodine and superb peppery notes round out the tasting and open the appetite.
distinctions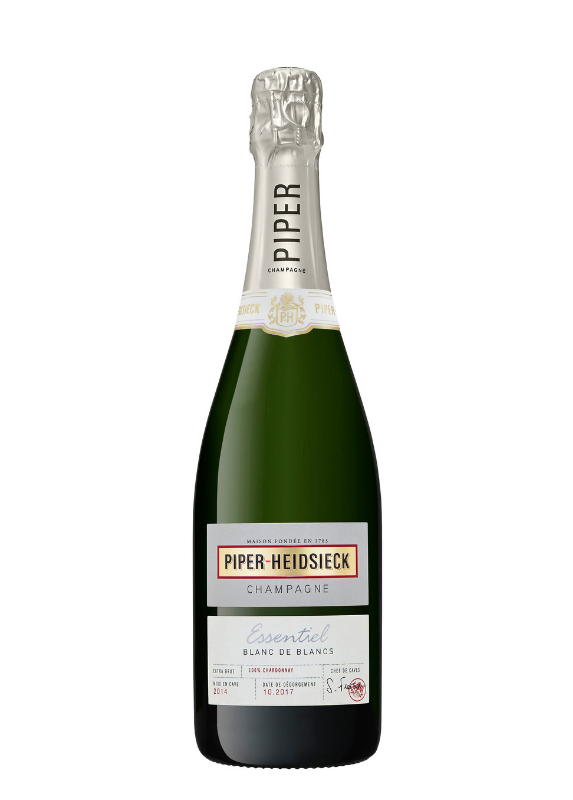 technical sheet

(PDF / 2 ko)
distinctions
THE DRINKS BUSINESS CHAMPAGNE MASTERS

2018 - Gold

INTERNATIONAL WINE CHALLENGE

2019 - Gold

MUNDUS VINI

2019 - Gold

DECANTER ASIA WINE AWARDS

2019 - Platinum & Best in Show

WINE ENTHUSIAST

2019 - 93/100

REVUE DU VIN DE FRANCE

2020 - 16/20
we recommend
Piper-Heidsieck pairings

/ 26 march 2018

Chilies and Champagne: Some Like it Hot

Bubbles and spice are everything nice? 

Piper-Heidsieck pairings

/ 26 march 2019

Daring Duo Cheese & Champagne

Unexpected and terribly seductive!

Champagne culture

/ 26 november 2018

Stemware for Sipping: Coupe, Flute or Wine Glass

What's best for bubbly?